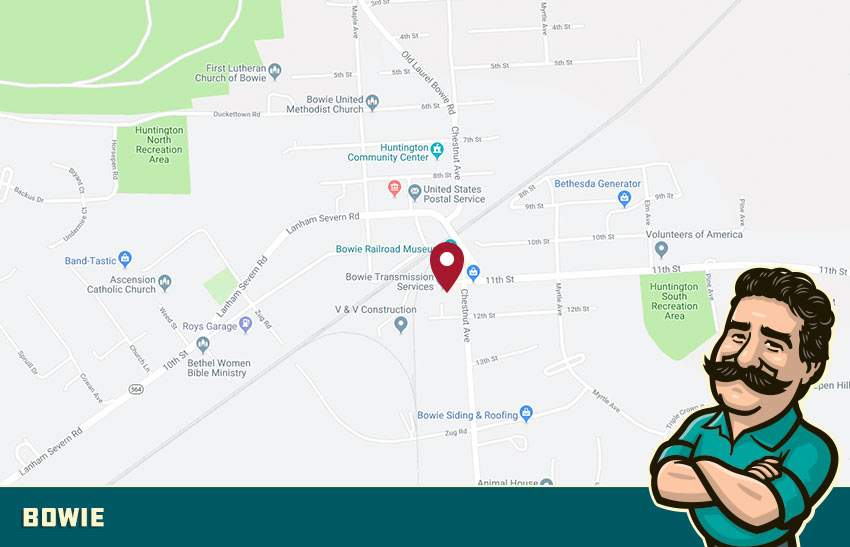 For almost 20 years, Buric Heating and Air Conditioning has been "one family, serving another" in Bowie. Our mission is to provide you with real solutions to all your AC problems, and help you prevent future ones.
With services like emergency AC repair, air conditioning installation, and AC maintenance, we are here to help you with all your AC service needs. Give us a call today to speak with an expert AC contractor near you!
Visit our reviews page today to see what you can expect from working with us!
Has the Time Come for AC Replacement?
In general, most AC systems will last about 15 years, maybe a little longer since you only use it a couple of months out of the year. If it's been more than 15 years since you got your AC unit, you may start to notice some of the following problems:
Strange sounds caused by a motor issue
Leaking from your AC unit
Higher energy bills caused by less efficiency
Your home is no longer cooling to the desired temperature
The unit requires multiple repairs, or a major repair like a new compressor or motor
If you encounter any of the above, call Buric Heating and Air Conditioning and ask about our air conditioning installation and replacement services.
You May Be Overdue for an Air Conditioning Tune Up
Your AC system should be inspected and tuned up every year, preferably in the spring. That way, you can always ensure that your system is ready for the summer months.
There are many benefits of regular AC maintenance, including
Increased efficiency
Better indoor air quality
Longer equipment life
And more
Failing to schedule AC tune up and maintenance visits can lead to serious problems with your air conditioner. A unit that is not maintained properly is more likely to break down or need emergency AC repair. If it's been more than a year since your last AC tune-up, call Buric Heating and Air Conditioning to schedule an appointment!
If you're ready to speak with a highly-trained AC contractor, contact us today!
Why Make Us Your AC Service?
As summer approaches, it's always a good idea to have a AC repair company on call, in case your system breaks down. Why should Buric Heating and Air Conditioning be your #1 choice?
To begin with, we have a long history of providing quality work and exceptional service. We always treat you like family, bringing you safe and proven solutions at fair prices.
Another part of treating you like family is honesty. We are always upfront with our pricing, so you don't have the stress of not knowing until the job is done. And since we know air conditioning repair sometimes comes up unexpectedly, we also offer financing as well.
Give us a call to speak with an honest and trustworthy AC contractor today!
Your subscription is not active
Please visit the admin site to re-activate your subscription