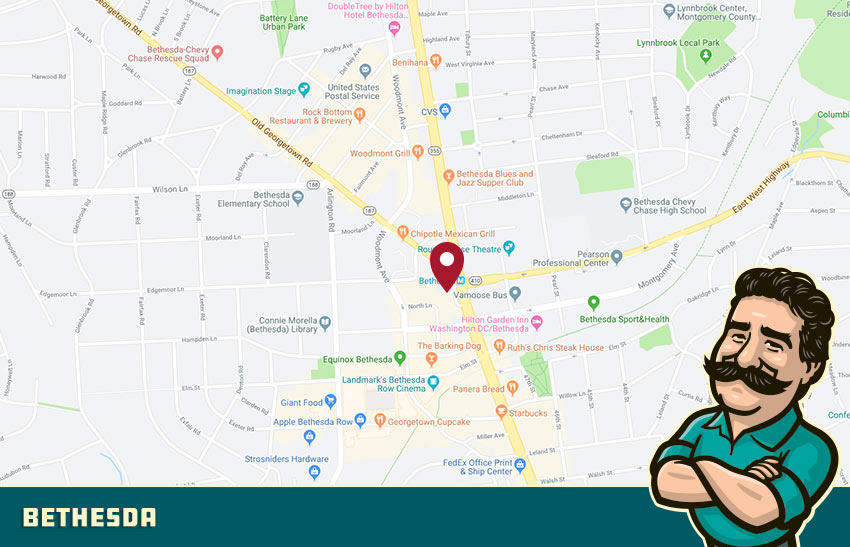 When summer rolls around, you want to make sure your AC system is ready to keep your home comfortable. That's why it's essential to keep up with AC maintenance all year long! Make sure to have all your air conditioning repair and, if need be, air conditioning installation and replacement services done before the summer begins.
If you're in need of 24 hour AC service, call the company Bethesda has trusted for nearly two decades. Call Buric Heating and Air Conditioning to talk to an experienced AC contractor near you!
Read up on what your neighbors in Bethesda are saying on our reviews page!
Do You Need Emergency AC Repair?
Because air conditioning is seen as more of a convenience than a necessity, you may think that a broken AC is not an emergency. Having your AC go out though, especially on a hot summer day, can be more than a little bit uncomfortable. There's no reason why you should have to suffer even one night without AC in the summer!
Call Buric Heating and Air Conditioning today if your AC system shows any of the following signs:
Not cooling your home to the desired temperature
Water pooling near the drain tube, or under your ducts
Not cooling evenly (some spots of your home are cool, while others are still warm)
Why Do You Need Annual Air Conditioning Tune Up?
Regular maintenance for your AC system is imperative if you hope to keep it efficient. Here are some other reasons why air conditioning maintenance is important:
It keeps your AC running economically
It keeps your indoor air quality good
It ensures that your AC system is running safely, and not posing a threat to your home or loved ones
It allows your AC contractor to spot minor issues before they require major repairs
Call Buric Heating and Air Conditioning today for dependable AC tune up and maintenance services in Bethesda! Our contractors have the experience to help you keep your AC unit running efficiently all summer.
Make sure to check out our blogs for great tips on maintaining your air conditioning system!
Choosing the Right 24 Hour AC Service
Choosing the best AC service company for you means finding a company that is trustworthy, affordable, and that does a good job. Buric Heating and Air Conditioning boasts all three of those attributes and more!
In Bethesda, there is no other AC service company more trusted than Buric Heating and Air Conditioning. We've been in business for almost 20 years, so our community knows what to expect from us. We have a reputation for being on time and doing quality work in a timely fashion. Buric Heating and Air Conditioning also offers financing to make sure your AC service is affordable for you!
Your subscription is not active
Please visit the admin site to re-activate your subscription