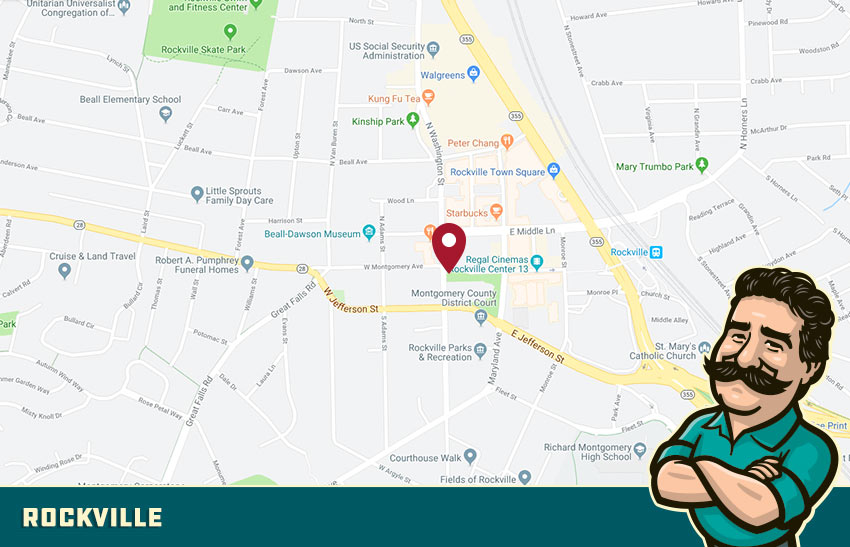 Living in Rockville, you probably look forward to the summer months, when you can spend your days outside in the sun. While that sounds wonderful, you will eventually come back inside, to what you hope will be a comfortable home. But what happens if you come home to find that your AC is broken?
In that situation, don't hesitate to call Buric Heating and Air Conditioning! Our 24 hour AC repair services are available in Rockville and the surrounding areas. You can also avoid AC breakdowns altogether by scheduling an air conditioning tune up with us today!
Visit our reviews page today to see what you can expect from working with us!
What Are the Benefits of AC Installation and Replacement?
Sometimes, if you're having AC issues, air conditioning repair may not be the best option. This is usually the case with air conditioning systems that are more than 15 years old. After that long, you may find that certain repairs can cost as much as air conditioning installation and replacement.
Here are some reasons to choose AC replacement over repair:
New AC systems are more energy efficient, saving your money
New systems might also come equipped with new technology and features
Go longer without needing repairs
Better indoor air quality
Be better able to control the climate in your home
Whether you choose to get emergency AC repair or to invest in AC replacement, call Buric Heating and Air Conditioning. Our experienced AC contractors can help you find the best solution to your air conditioning problems.
Why is AC Maintenance Important?
Living in Rockville, you probably don't use your air conditioner more than a couple of months per year. Even so, you want it to be in good working condition when you need it. That's why it's so important to have a good AC tune up and maintenance company that can keep your air conditioner in top shape.
Proper AC Maintenance is important because:
It helps to ensure good indoor air quality
It can help your AC contractor catch minor issues before they turn into major problems
Keeps your system running safely, efficiently, and economically
Call Buric Heating and Air Conditioning today and ask about our air conditioning tune up and maintenance services.
If you're ready to speak with a highly-trained AC contractor, contact us today!
Why Should You Choose Buric Heating and Air Conditioning?
When you choose Buric Heating and Air Conditioning as your AC service company, you have the benefit of being treated like family. That means you can count on us to be there for you with 24 hour AC service. It also means we will always be honest with you, about everything from when we will arrive, to the price of your service.
Here are a few benefits you can expect to get from working with Buric Heating and Air Conditioning:
Two decades worth of experience
Worry-free upfront pricing
Quality workmanship you're guaranteed to love
Friendly, yet professional service