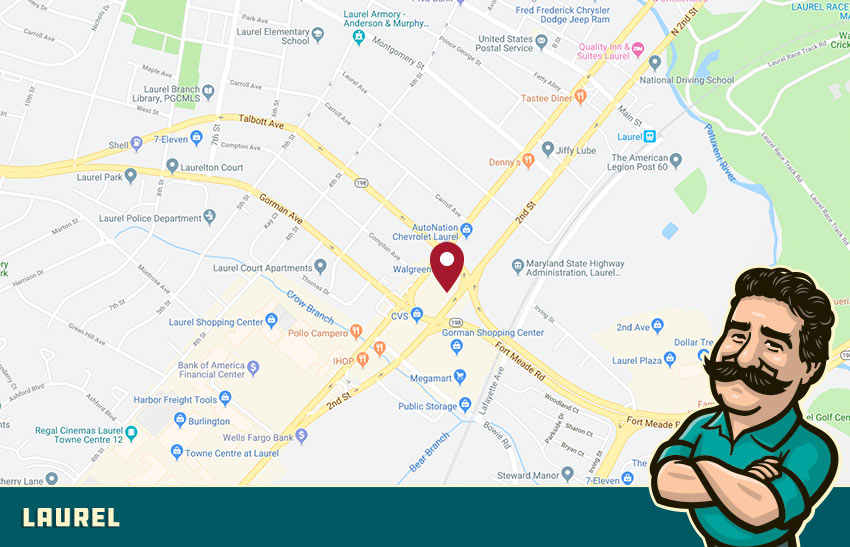 While summers in Laurel may be short, you won't want to spend any time without the comfort of your air conditioner. That's why it's important to have a trusted AC service company you can call on. Buric Heating and Air Conditioning has nearly 20 years of experience serving our community.
Call Buric Heating and Air Conditioning today for services like:
Air Conditioning Installation and Replacement
Air Conditioning Repair
Air Conditioning Maintenance
And More!
Want to know what your friends in Laurel have to say about us? Visit our reviews page today!
What Does an AC Maintenance Visit Entail?
Getting an air conditioning tune-up at least once a year is essential to keep it working safely and efficiently. It's usually recommended that this tune up happens in the spring before the weather heats up.
Here's an idea of some of the things your AC contractor will do as part of a standard AC tune up:
Check refrigerant levels and make sure there are no leaks
Examine evaporator coil to make sure it's not broken, and that the right amount of air is flowing through it
Inspect working components (examine belts, oil motors, etc.)
Check Air ducts for debris and potential leaks
Inspect electric terminals and apply a non-conductive coating if necessary
Verify that the correct electrical sequence is taking place
Make sure your thermostat is working properly
Are You in Need of Emergency AC Repair?
If you suspect that you're in need of air conditioning repair, it's best to call for help before the system stops working altogether. Here are a few clues to look out for that will let you know it's time to call Buric Heating and Air Conditioning:
Higher Energy Bills
Fluctuating Temperatures
Water Leaks
Noisy Operation
Poor Airflow
If you notice any of the above problems in your home, call Buric Heating and Air Conditioning for 24 hour AC repair. Your AC contractor will find the source of the problem and offer their honest opinion about what repairs are needed.
Get to know us a little better when you read our About Us page today!
Why Work with Buric Heating and Air Conditioning?
For almost two decades, Buric Heating and Air Conditioning has been a trusted 24 AC service. We've earned the trust of our community by providing quality work, fair prices, and friendly but professional service. We hope that, in working with us, you'll come to see us as nothing more than one family serving another.
How do we serve your family? First, we never waste your time. Our contractors always arrive on time and work swiftly to get the job done right as efficiently as possible. Second, we are always up front and honest. Our technicians always discuss pricing up front, and never begin work until they have your approval.
From tune up and maintenance services to simple repairs, to AC replacement, trust your AC system to Buric Heating and Air Conditioning.