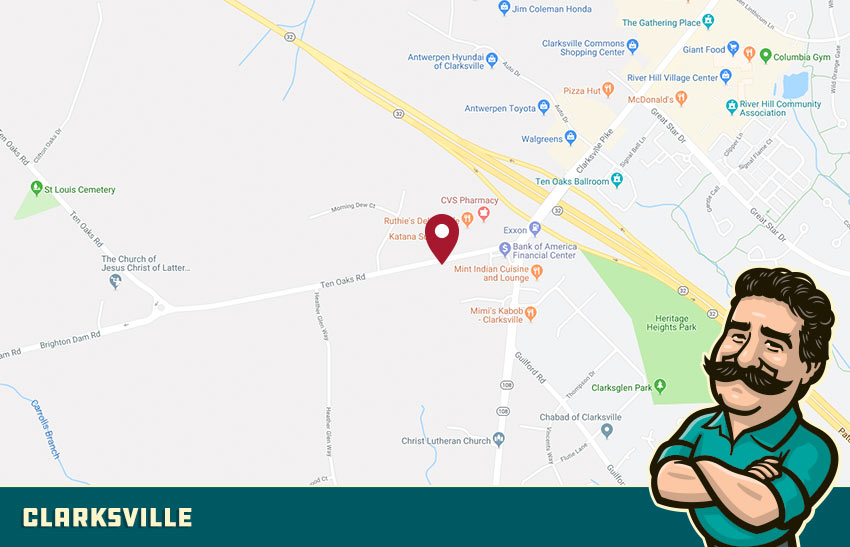 Here in Clarksville, MD, summers can get brutal. And when the thermometer pops, you need a cool oasis to retreat to after a tough day at work. When your AC isn't working it makes living in your home miserable. Call an AC service company like Buric Heating and Air Conditioning the minute you notice trouble with your system.
We are proud to offer the following cooling solutions:
Have you thought about a heat pump for your home? Check out our heat pump services and see if it's right for you.
5 Signs You Need to Call an AC Contractor
Your air conditioner is one of the hardest working appliances you have, and because of that, they break down eventually. Don't wait until it fails completely; call an AC contractor if you notice any of these warning signs:
Strange noises like grinding or squealing
Foul smelling air
Low airflow
No cold air
Inconsistent temperature from room to room
These are warning signs your air conditioner is about to fail. Call us right away before it does!
How Long Should My Air Conditioner Last?
The average air conditioner lasts between 15-20 years, and with proper maintenance, you should get good efficient use for its lifespan. If your system is older than 20 years, or if you're spending a lot of money in repairs, call an AC service company and ask about a replacement.
If your window air conditioner isn't getting the job done, maybe it's time to consider a ductless mini split AC system.
What Can an Air Conditioning Contractor Do for You
Besides putting in a new air conditioner, your AC contractor can help you maintain your current unit to ensure operates efficiently and lasts as long as possible. If you don't have a reliable AC service company in your list of contacts, add Buric Heating and Air Conditioning and call us for help.